Brazil is a true tropical and exotic paradise that consists of rainforests, coastline and islands with beautiful sandy beaches and huge rivers. People who travel to Brazil should know that they can enjoy in many different activities like surfing, sailing, diving and fishing. Of course, those who love trekking and climbing will not be disappointed. Brazil is a country that is twice larger than Europe. Thanks to the high amount of natural resources, many experts predict that Brazil will soon become a world power.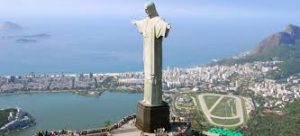 The inner part of Brazil provides access to some stunning landscapes, amazing canyons, waterfalls and untouched nature. The most attractive destinations in this part of Brazil are Pantanal and Amazon. These areas are rich in unique forms of plants and animals. The carnivals are one of the most popular attractions in this country. They represent traditional festivals with long history and they are organized 40 days before Easter. The carnival in Rio de Janeiro, Pernambuco and Salvador are probably the best ones.
There are many people who are wondering which places they should visit and what should they do while they are in Brazil. That's why we have prepared a short guide.
First and foremost, you must visit Rio de Janeiro. Try to visit it during the festival season. Furthermore, you can also visit Salvador, a city famous for its beautiful beaches. There are many different beaches suitable for every type of visitor. Next, the river Amazon which is more than 6.400 km long is the second longest river in the world behind Nile River. Amazon hides more than 2500 different kinds of fish and the truth is that the flora and fauna in this area is still not fully researched.
Many people say that Iguazu Falls located in Brazil are one of the most beautiful waterfalls in the world. They are located in a very beautiful national park so if you have the chance, you should definitely visit this place. The waterfalls are situated on the border with Argentina.
Finally, if you are in Brazil you should find some time and visit Sao Paolo,  Pantanal, Olinda, Ouro Preto, Teatro Amazonas and Olinda center too.