The best and the most popular travel destination around the world is the United States of America also known as USA. It is the home to many rich and famous personalities across the globe. It has loads of famous landmarks, theme parks and sites that can be visited while on the trip to USA. There are very minimal chances that you will get bored while in the USA. One should make sure to visit the Orlando, Florida which is home to the Disney World Resort and is the best place for children as well as adults making it a family destination.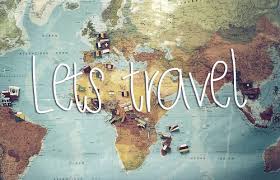 Another great place to be is the Hollywood where the Universal studios are situated. You can take a tour of the studio and see how the Hollywood works at the back end for making films that they are globally famous for. The culture of USA is varied in nature and is being adapted by many as well. New York is a very famous city which is the financial hub of the USA. The world famous New York Stock Exchange is situated in this city and all the share transactions are done from here itself.
When travelling to the USA, one should make sure that they have booked all the accommodations and travel options before hand. USA is considered to be an expensive place to be. However you would find many motel and car rental options in all the parts of USA. Booking beforehand will ensure that you have booked the right place and with the correct fares. There are changes that walking in would make you pay more than usual. It will increase the cost of the trip eventually. There are many tour operators that can help you get a good deal for all your requirements at a great price. So make sure to weigh all the options before taking any step ahead.